Most people consider the Opening Ceremony the beginning of Olympic excitement. Yeah, whatever: the
COCKTAIL PARTY I WOULD MOST LIKE TO BE INVITED TO, EVER
is kicking if off for me. If Prince Harry is involved, we go to ALL CAPS.
Let's get this started.
First of all, kudos to U.S Amb. Susman for getting in a lot of the photos. That's him on the left. Let's start with the photo we're always waiting for: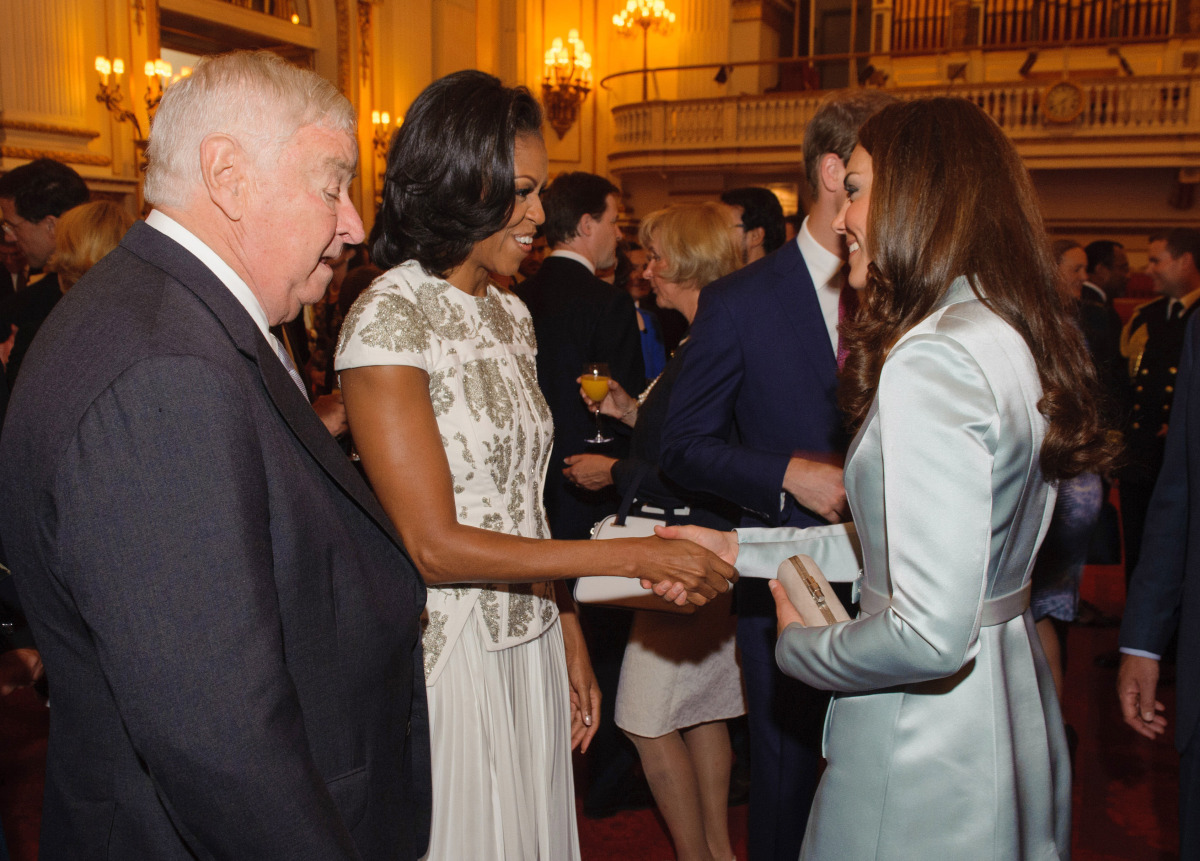 I'm actually a little Meh on both of these looks, despite the fact that Duchess Kate is one of the few ladies who can pull of pale blue satin and not look fat - and I put myself at my senior prom in the latter category. Then again, on TV at the actual ceremony, it looks a little severe - this isn't a wedding!
No, the real beauty of this party, hosted by the Queen, was that it was apparently for all heads of state who happened to be in town for the Games. And that let to some random-ass photos!
Here is Princess Beatrice with the Prime Minister of Kyrgyzstan Omurbek Babanov & Rita Birbaeva. What are they talking about? (Her: "so, in your country, do you wear the hat all the time?) Babanov was wise to wear the hat - he also is in a lot of photos.
(Ed. note: ceremonies have begun. Meredith Viera just described something as "the voice of an angel coming from a nine-year-old boy." It's going to be a long 17 days.)
And, finally, my favorite:
Basking in the glow that is Prince Harry is President of Gabon Ali Bongo Ondimba and his wife Sylvia. (Sylvia: nice dress!) I happen to know that President Bongo has met
several members of my family.
Meaning I have only two degrees of separate to Prince Harry!